Introduction to Predictive Maintenance
Predictive maintenance (PdM) is a proactive approach to maintaining industrial equipment and machinery. Unlike traditional reactive maintenance methods, where repairs are performed after a failure has occurred, PdM uses data, technology, and analytics to predict and prevent equipment failures before they happen. This helps manufacturing operators optimize maintenance schedules, improve productivity, and reduce costs associated with equipment downtime. As the Internet of Things (IoT) and Industry 4.0 gain traction, predictive maintenance is becoming increasingly important in the world of industrial manufacturing.
Benefits of Predictive Maintenance
The adoption of predictive maintenance offers numerous benefits to manufacturing operators and technicians. Some of these benefits include:
Increased equipment uptime: By identifying potential equipment failures before they occur, PdM helps increase equipment uptime, resulting in higher productivity and output.
Reduced emergency repairs: Predictive maintenance reduces the need for emergency repairs, which can be costly and time-consuming.
Minimized production delays: PdM minimizes the risk of unexpected breakdowns that could lead to production delays.
Enhanced safety: PdM can detect issues that could pose hazards to workers, such as equipment malfunctions or excessive wear.
Key Technologies in Predictive Maintenance
Several technologies play a crucial role in the success of predictive maintenance programs:
Sensors and data collection devices: Sensors monitor equipment performance and gather real-time data on parameters such as temperature, vibration, and pressure. Various types of sensors can be employed depending on the specific needs of the equipment and the environment:

Temperature sensors: These measure the temperature of equipment components and can detect overheating, which is often an early sign of malfunction or failure.
Vibration sensors: By measuring vibrations in rotating equipment, these sensors can identify imbalances, misalignments, and other issues that may lead to equipment failure.
Pressure sensors: These devices monitor pressure levels in fluid systems, helping detect leaks, blockages, or pump failures.

Machine learning and artificial intelligence (AI): These technologies are employed to analyze the collected data, identify patterns and anomalies, and generate predictions about potential failures.
Cloud computing and data storage: These enable operators to store, access, and share large volumes of data with ease, while also providing the computational power needed to run complex machine learning algorithms.
Predictive Maintenance in Action: Real-World Examples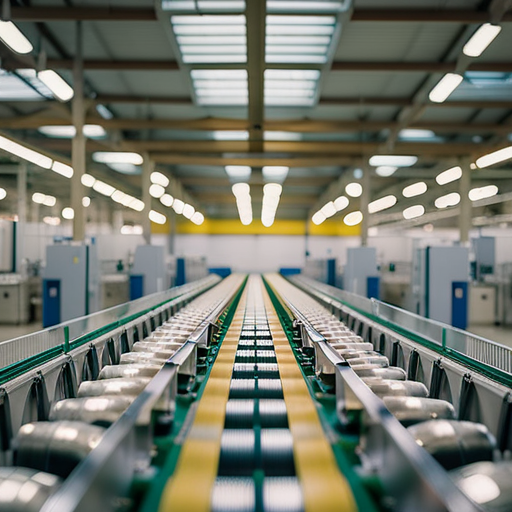 Predictive maintenance has been successfully implemented across various industries, including:
Food and Beverage: A company might use PdM to monitor the health of its packaging equipment, ensuring that any wear or misalignment is detected and resolved before it leads to product waste or contamination. This not only helps maintain production efficiency but also safeguards product quality and consumer safety.
Pharmaceutical Manufacturing: PdM can be utilized to monitor critical equipment such as tablet presses, mixers, and fillers. Early detection of issues like bearing wear or motor overheating allows technicians to schedule maintenance and prevent unexpected downtime, which can be particularly costly in an industry that requires strict adherence to production schedules and regulatory compliance.
Automotive: Automotive manufacturers can benefit from PdM by monitoring assembly line equipment, robotic systems, and other machinery crucial to the production process. By predicting and preventing equipment failures, PdM helps minimize production disruptions and ensures a consistent output of high-quality vehicles. Additionally, predictive maintenance can be applied to the vehicles themselves, with sensors and onboard diagnostics systems providing valuable data on component wear and performance, enabling timely maintenance and improved vehicle reliability.
Chemical Manufacturing: Predictive maintenance can play a vital role in chemical manufacturing facilities by monitoring pumps, valves, reactors, and other critical equipment. Implementing PdM in this industry helps identify issues such as corrosion, leaks, or abnormal pressure levels early on. This proactive approach can prevent hazardous incidents, reduce the risk of environmental contamination, and ensure the continuity of production processes. Moreover, PdM can optimize energy consumption by monitoring and controlling equipment performance, leading to cost savings and more sustainable operations.
Getting Started with Predictive Maintenance
Implementing a predictive maintenance program requires careful planning and collaboration between operators, technicians, and data scientists. Here are the steps to get started:
Assemble a cross-functional team: Begin by assembling a cross-functional team and defining the goals of the PdM initiative, such as reducing equipment downtime or maintenance costs.
Select appropriate technologies and tools: Choose the sensors, data collection devices, machine learning platforms, and IoT solutions that best fit your specific needs.
Roll out the PdM program in phases: Choose your technologies, define success criteria, start with a small pilot for your your most high priority machines, measure success and scale.
Ready to revolutionize your industrial manufacturing operations with predictive maintenance? Contact our experts at sales@empiric.io to discover the benefits first-hand. Don't wait—transform your maintenance strategy and stay ahead in the competitive world of manufacturing today.