In this guide, we'll explore the practical implementation of a successful vibration analysis-based condition monitoring program for manufacturing facilities. Learn how to optimize equipment performance, maximize efficiency, and build a team for a more effective monitoring strategy.
Introduction to Condition Monitoring and Its Importance
Definition, Benefits, and Key Components
Condition monitoring is the process of regularly assessing the health and performance of machinery and equipment within a manufacturing facility. It involves the collection, analysis, and interpretation of data from various sources to detect early signs of potential problems, prevent failures, and optimize maintenance schedules.
The benefits of condition monitoring in industrial manufacturing include:
Reduced downtime and maintenance costs
Improved equipment reliability and lifespan
Enhanced operational efficiency and productivity
Increased safety for personnel
Key components of a successful condition monitoring program include clear objectives, appropriate monitoring techniques, and effective performance indicators.
Setting Clear Objectives and Performance Indicators
A well-defined set of objectives helps to guide the overall direction and focus of your condition monitoring program. Objectives may include reducing equipment downtime, minimizing maintenance costs, or improving overall equipment effectiveness (OEE). By establishing key performance indicators (KPIs), you can measure your program's progress and success in achieving these objectives. Examples of KPIs include:
Mean time between failures (MTBF)
Mean time to repair (MTTR)
Percentage of unplanned downtime
Asset Classification and Vibration Threshold Determination
Categorizing Machine Assets Based on Criticality
Before implementing a vibration analysis-based condition monitoring program, it's important to classify your facility's assets based on their criticality. This ensures that the most critical assets receive the appropriate level of attention and resources. Asset classification can be achieved using factors such as:
The impact of equipment failure on production and safety
The cost of maintenance and replacement
The availability of spare parts and redundancy
| Numerical Designation | Classification | Remarks |
| --- | --- | --- |
| 1 | Critical | Malfunction or failure causes significant production and/or financial loss |
| 2 | Disruptive | Malfunction or failure causes minor to moderate disruption to production |
| 3 | Inconvenient | Malfunction or failure may render plant/process sub-optimal, but does not significantly disrupt production |
| 4 | Non-critical | Malfunction or failure has no effect on production |
Empiric's asset classification system
Establishing Vibration Thresholds for Effective Monitoring
Vibration thresholds represent the acceptable limits of vibration for machinery and equipment. By determining these thresholds, you can more effectively monitor asset health and detect potential issues before they result in costly failures. Vibration thresholds can be based on industry standards, equipment manufacturers' guidelines, or historical data from your facility.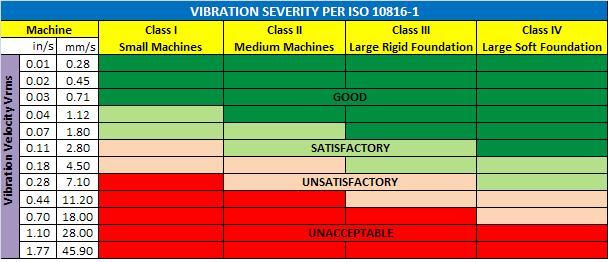 Focusing on Vibration Analysis Techniques for Condition Monitoring
Overview of Vibration Analysis and Its Importance
Vibration analysis is a widely used technique in condition monitoring that involves measuring and analyzing the vibrations generated by machinery and equipment during operation. Excessive or irregular vibrations can indicate issues such as misalignment, imbalance, or bearing wear. By identifying these problems early, you can take corrective action and prevent more serious failures.
Various Vibration Analysis Techniques and Their Applications
There are several vibration analysis techniques that can be employed in your condition monitoring program, including:
Time-domain analysis: A basic technique that involves analyzing vibration signals over time to identify patterns or irregularities.
Frequency-domain analysis: A more advanced technique that involves transforming time-domain signals into frequency-domain signals to identify specific fault frequencies.
Envelope analysis: A technique used for detecting early signs of bearing wear by analyzing the high-frequency components of vibration signals.
Operational deflection shape (ODS) analysis: A technique used for visualizing the motion of a machine or structure during operation, which can help identify issues such as misalignment or structural resonance.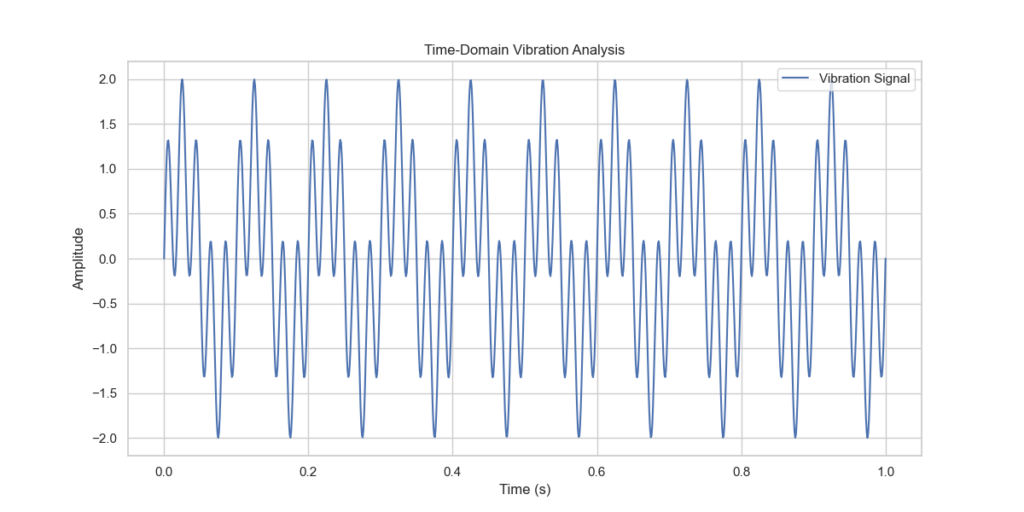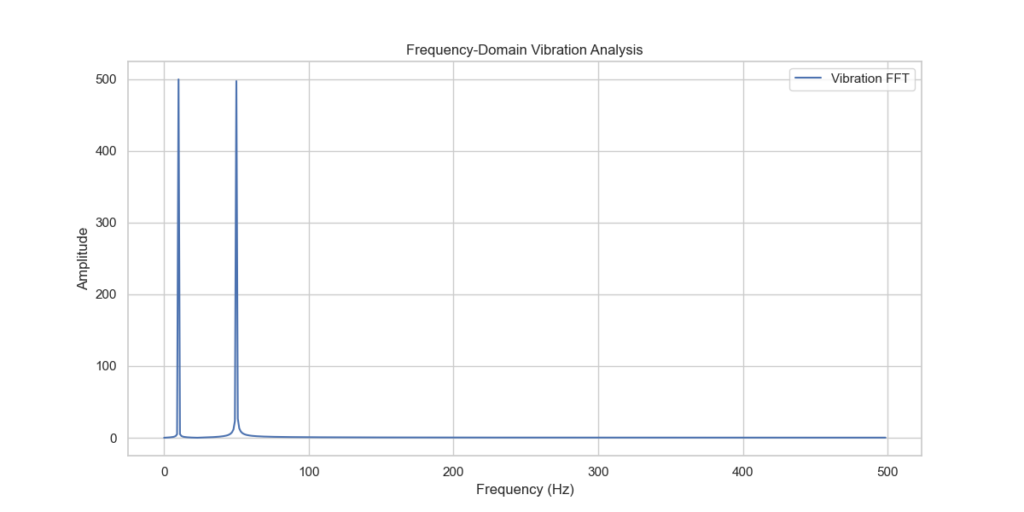 Building a Successful Condition Monitoring Team
Roles, Responsibilities, and Training
A successful condition monitoring team requires a diverse set of skills and expertise. Key roles within the team may include:
Vibration analysts: Responsible for conducting vibration measurements and analyzing data to identify potential issues.
Maintenance technicians: Responsible for carrying out necessary maintenance tasks based on the findings of the condition monitoring program.
Reliability engineers: Responsible for optimizing maintenance strategies and ensuring the overall reliability of equipment.
Training and skill development are crucial for the success of your condition monitoring team. Investing in certification programs and ongoing training opportunities can ensure that team members are up-to-date with the latest techniques and best practices.
Communication and Collaboration within the Team
Effective communication and collaboration are essential for a successful condition monitoring program. Team members should regularly share information, findings, and insights with one another to ensure a holistic understanding of equipment health. Establishing a centralized platform or database for storing and accessing condition monitoring data can help facilitate this communication and collaboration.
Developing and Implementing a Maintenance Strategy
Preventive, Predictive, and Reactive Maintenance Approaches
A well-rounded maintenance strategy should incorporate a combination of preventive, predictive, and reactive approaches:
Preventive maintenance: Regularly scheduled tasks and inspections aimed at reducing the likelihood of equipment failure.
Predictive maintenance: Data-driven maintenance tasks performed based on the actual condition of equipment, as determined by condition monitoring techniques such as vibration analysis.
Reactive maintenance: Unscheduled maintenance tasks performed in response to unexpected equipment failure.
Baseline Measurements, Data Collection, and Decision Making
To effectively implement your maintenance strategy, it's crucial to establish baseline measurements for your equipment's vibration levels. This allows you to detect deviations from normal operation and identify potential issues. Regular data collection is vital for tracking equipment performance over time and making informed decisions about maintenance tasks and resource allocation.
Continuous Improvement and Measuring Success
Regular Program Reviews and Identifying Areas for Improvement
Periodic reviews of your condition monitoring program can help identify areas for improvement and ensure that you continue to meet your objectives. These reviews should involve evaluating the effectiveness of your monitoring techniques, the performance of your team, and the overall impact of your program on equipment reliability and maintenance costs.
Quantitative and Qualitative Metrics, Return on Investment (ROI)
To measure the success of your condition monitoring program, consider using both quantitative and qualitative metrics. Quantitative metrics might include reduced downtime, lower maintenance costs, or improved OEE. Qualitative metrics could involve feedback from team members or improvements in overall equipment reliability. Calculating the return on investment (ROI) of your condition monitoring program can help demonstrate its value to stakeholders and justify continued investment.
Conclusion: Achieving Long-Term Success with Vibration Analysis-Based Condition Monitoring
By focusing on vibration analysis techniques and incorporating best practices in asset classification, team building, maintenance strategy, and continuous improvement, you can establish a successful condition monitoring program within your manufacturing facility. Embracing digitalization and Industry 4.0 technologies can further enhance your program and help ensure long-term success in maintaining equipment reliability and optimizing maintenance efforts.